Directed By:
Bob Clark

Rated PG
Genre: Horror
Format Used: None at the moment
Contains: Mild Language, Graphic Violence
Also Known As:
Revenge of the Living Dead (USA) (reissue title)
Things from the Dead (USA) (reissue title)
Zreaks (USA) (working title)
THE PLOT:
A film company goes to the deep woods to an isolated cemetery in order to film a crappy flick about zombies, sounds familiar. But the book the director bought at a pawn shop isn't some useless tome of worthless magic, the book is real and the spells are real and when filming a scene the incantation really causes the dead to rise and attack the living.
ZEDD'S OPINION:
An interesting peek in a world I never really wanted to know about, how incredibly stupid Z grade movie makers can be and the makers of this movie is no exception. The make up was half ass, the story was weak at best, the story dragged on with a limp. The characters were all jerk wads to the fourth power. If you getting that I can' recommend this crapper then you'd be right. Richard Roper don't know the meaning of bad, for he never saw the face of true garbage and movies like this is that face. THE TURKEY.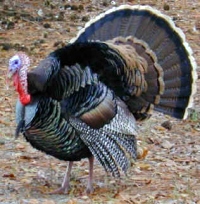 VOLTRON'S OPINION:
Children shouldn't play with dead things? Moronic Producers should play with magic books would be a better title for aging piece of moldy cheese. Let's review what I found good about this movie, nothing. Let's review what's bad: acting, story, effects, sound, everything? That sounds about right. This is a complete waste of film and I wouldn't recommend it to my worst enemy. THE TURKEY.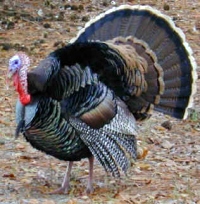 ON THE POSITIVE SIDE (+ HITS):
+ NOTHING (This movie has no redeeming features.)
ON THE NEGATIVE SIDE (- MISSES):
- STORY (Weak at best.)
- ACTING (Sub-grade school.)
- EFFECTS (Awful beyond imagining.)
- CREATURE EFFECTS (Lame isn't quite strong enough, but I really can't say what I really feel about this movie.)
- SOUND (It sounds like it was recorded on a home tape recorder.)
...AND FINALLY...
- ANYTHING ELSE (This segment is for anything I might have missed.)